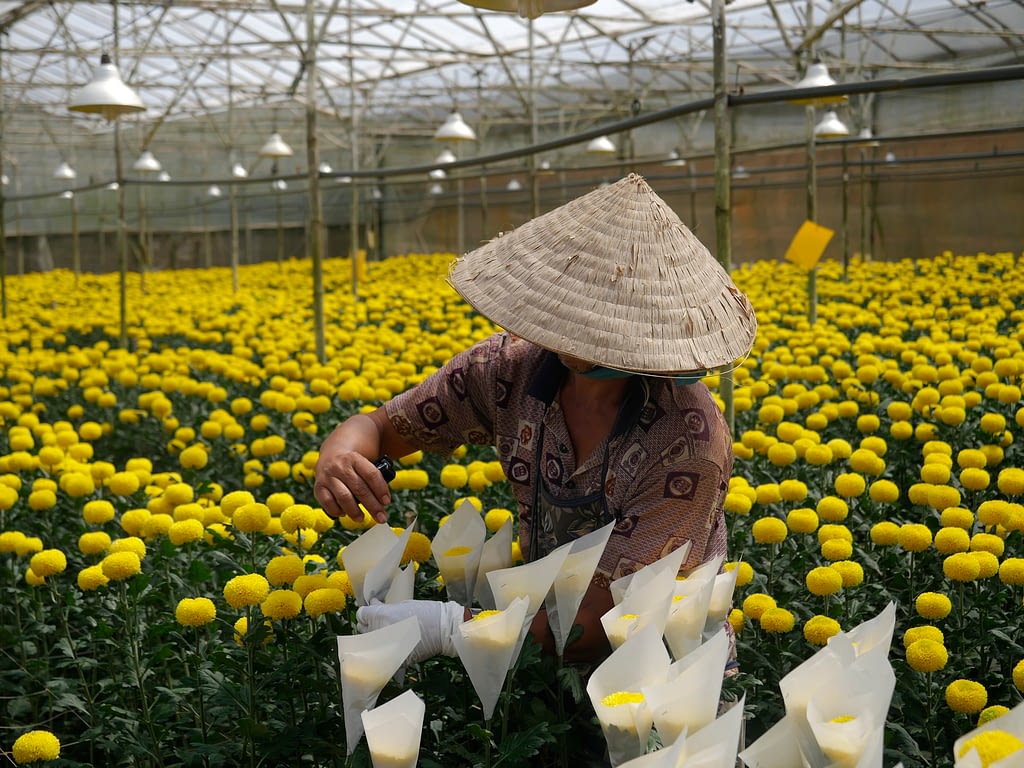 This article will be short and sweet, similar to our stay in Da Lat. This was a pretty chill stay for us that involved staying in a sea container type loft which was definitely an interesting experience. Da Lat is a beautiful mountainous city located between Da Nang and Ho Chi Minh City; known as a vacation spot for locals all over Vietnam. Usually under the radar on the tourist spectrum of places to visit, it wasn't high on our lists of places to go back too necessarily but it was worth a visit and had some beautiful waterfalls and lakes too see.
We stayed at an AirBnB which turned out to be more of a private dormitory made from sea cans. A cool concept but not something we were very happy with after arriving. It would have been much better if we didn't have to very loud young French girls who didn't have much consideration for their neighbors after midnight. I had to tell them to be quiet the first night to which they were very apologetic and said they didn't realize what time it was (after midnight). Normally I wouldn't care much but they were bumping the dumbest techno music for a few hours that was just so repetitive and they kept their door open so it could radiate into the hallway. The second night Laurel had to tell them to be quiet again so we decided to ask our Airbnb host if we could switch rooms for our last night as I wasn't going to be nice about it for a third time.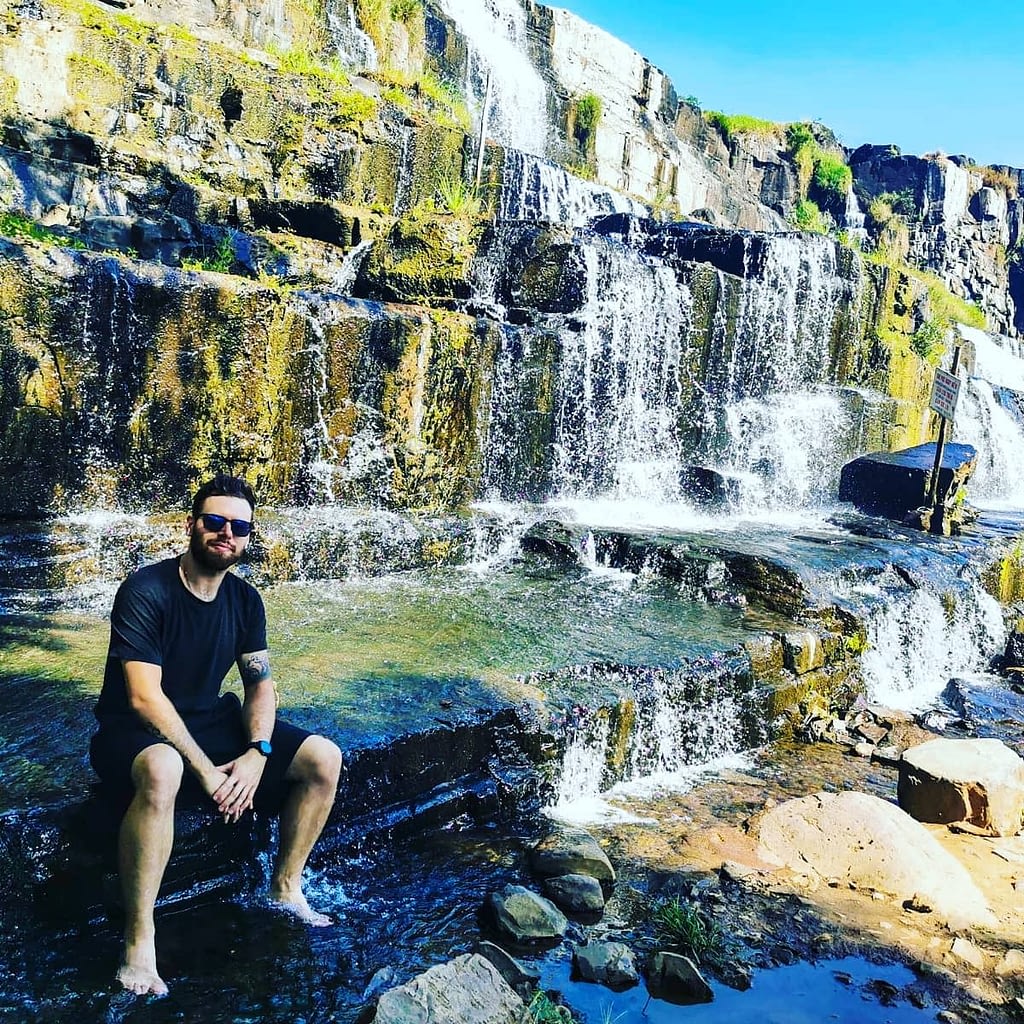 With our room changed and us having a nice relaxing sleep away from the Frenchies, we decided to hit up Pongour Waterfalls which was an hour motorbike ride away from Da Lat City. An incredible waterfall with a stunning view and nobody there to interfere with our pictures it was definitely worth the trip to Da Lat alone. Our first two days in Da Lat we were pretty lazy to be honest. Not a whole lot to do within the city and after travelling for two months we just felt like chilling and not doing much.
We went to a nearby bakery every morning for some donuts and banh mi sandwiches. They had banh mi rolls made from unsold dragon fruit, because of the large abundance of unsold dragon fruit due to coronavirus and the closed borders with China, they decided to use it instead of water for the bread – and it was a hit!  We wanted to try one, but the clerk just couldn't understand what I was saying so I gave up on multiple occasions. We were glad we only had 3 days in Da Lat. I'm sure it would be a much nicer stay if we were in a different area maybe but it was not our favorite experience in Vietnam.
We are a young Canadian couple who enjoy documenting our travels via blogs, Instagram and YouTube. Check out our videos if you enjoy what you are reading.