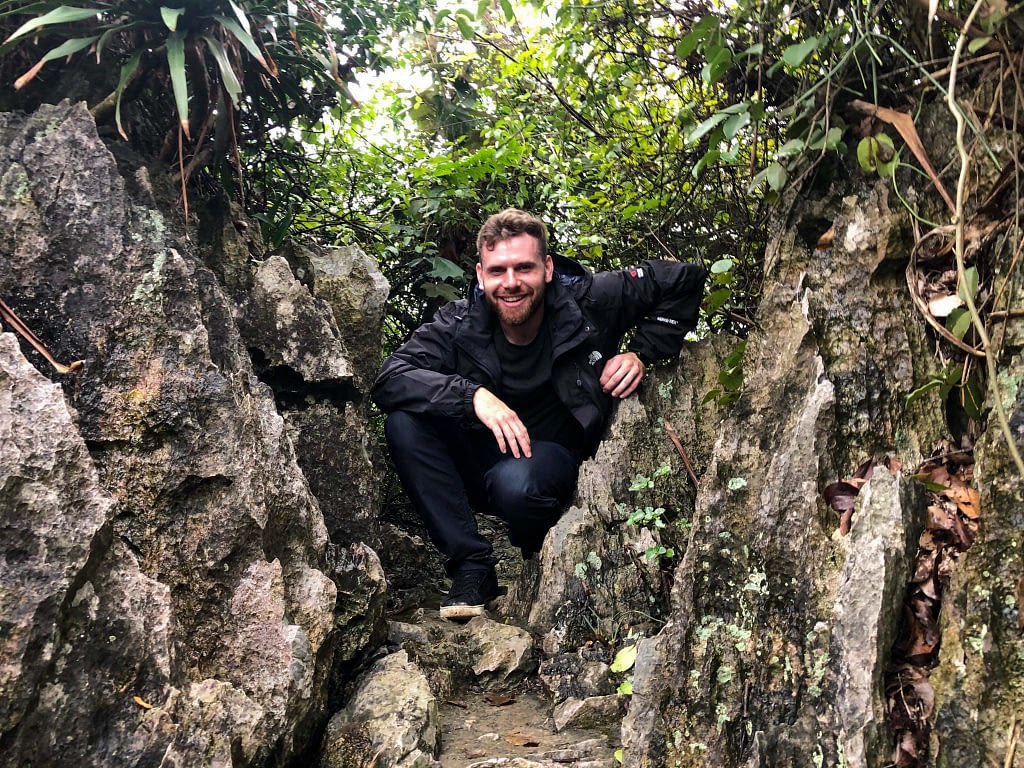 Laurel and I had such a great time in Hanoi but alas it was time to move on to the next part of our adventure. We booked a 3 day / 2 night cruise in Ha Long Bay which is a few hours drive from Hanoi. Ha Long, which is directly translated to "Descending Dragon", is a beautiful piece of ocean that homes over 1,960 limestone islands making it one of the seven wonders of the world. Many generations have passed through Ha Long over the course of thousands of years.
Starting with the Soi Nhu culture (16,000 – 5000 BC), then the Cai Beo culture (5000 – 3000 BC), and finally the Ha Long culture (2500 – 1500 BC). History shows that Ha Long Bay was the setting for local naval battles against Vietnam's coastal neighbors. On three occasions, in the labyrinth of channels in Bag River near the islands, the Vietnamese army stopped the Chinese from landing. In 1288, General stopped Mongol ships from sailing up the nearby Bach Dang River by placing steel-tipped bamboo sticks at high tide, thus sinking the Mongol Kublai Khan's fleet.
During the Vietnam War (or as the Vietnamese call it – the American War), many of the channels between the islands were heavily mined by the United States Navy, some of which still pose a threat to ships to this day.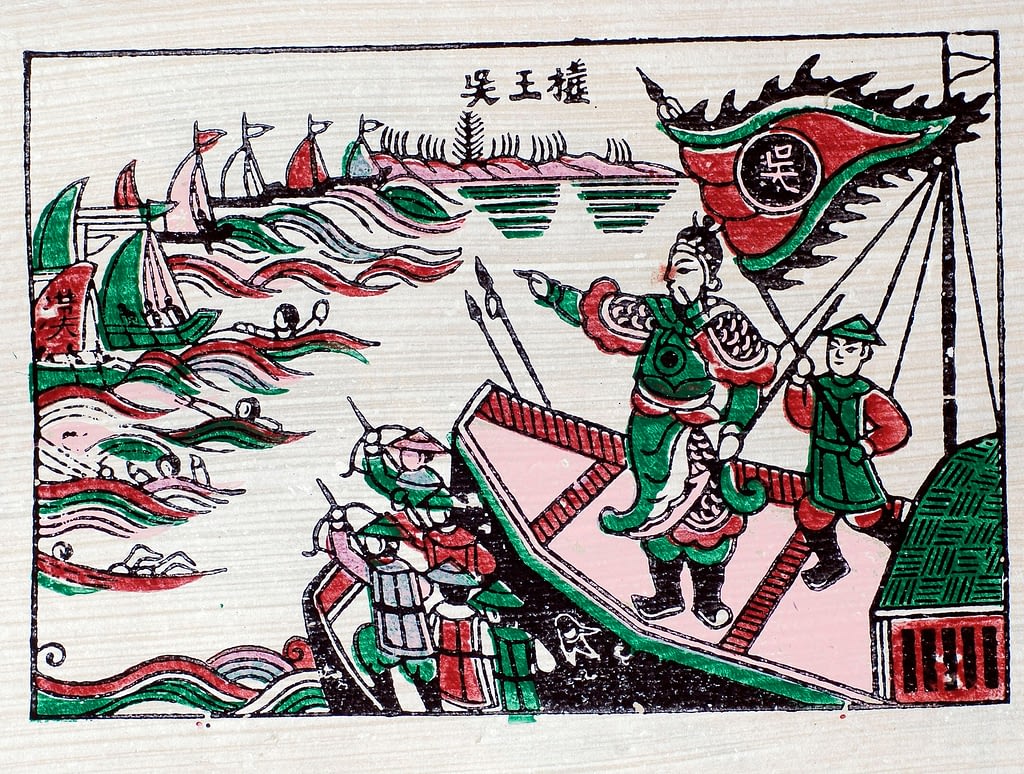 The cruise we took, which was called Santa Maria Cruise, lasted 3 days, 2 nights. It was a fun filled Valentine's Day gift to both of us (although credit goes to Laurel for the idea). We arrived on the ship at 1pm by a small boat with a few other couples and were served a nice 3 course lunch in the main dining area, then shown to our room, which consisted of a moderately sized bathroom and a king-sized bed. More then enough space for both of us for a few days – no complaints.
After mingling with the other passengers at the sunset party (which is basically an hour of happy hour drinks on the rooftop deck), we met a nice German fellow named Roman and a gentleman from Malta named Andreano. Andreano had the look of a backpacker but was actually a graduated doctor to my surprise. Perfect example of not judging a book by its cover. Roman was a quiet guy but with enough questions finally opened up and was very friendly. Turns out he works in theatre/opera houses for a living.
By 7:30pm, dinner was served. Again, no shortage of food on this cruise as we had a 4 course meal, which was very tasty. Afterwards, we attempted some squid fishing at night with ultimately no success but had a good time conversating with the other passengers on board. Later on, we decided to join in on a drinking game that a family from New York was playing in the main dining area. We had a wicked time playing a game called "Cheers to the Governor" which consists of all players taking turns counting to 21 and making a new game rule as each round is successfully passed. The dad of the family got pretty pissed up by the end of the night and I was surprised to see him show up for breakfast in the morning.
Morning rolls around, and I stupidly decide to get up for the 6am Tai Chi session in the rain. I looked like an idiot as I tried to follow along with the instructor. Never again…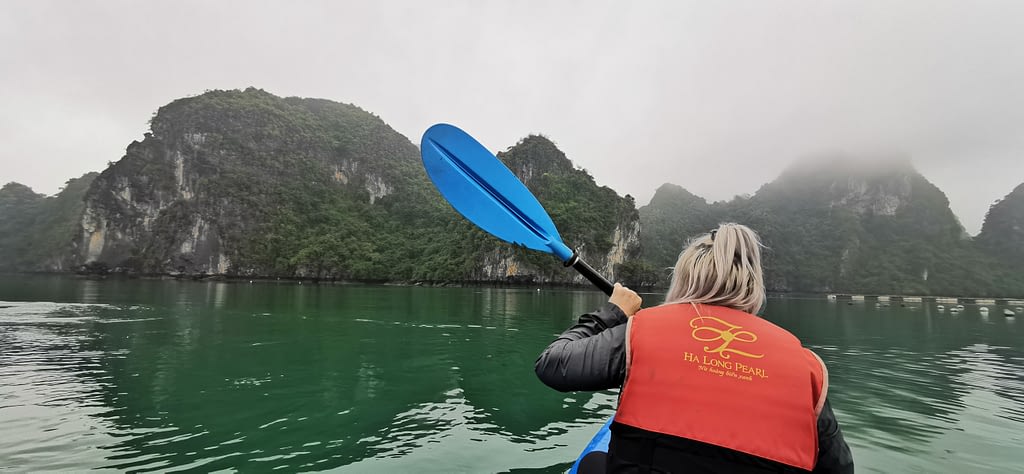 After breakfast, we go on our day trip excursion to a few caves on some different islands around the bay. It turns out that Laurel, Roman and myself were the only people to book the 2 night portion of the cruise as we had a different itinerary then everybody else on board. We met another lady named Lili who was from Virginia, USA who transferred to our tour boat for the day trip. An uncanny Asian version of Laurels mother, we almost felt like Coral was here with us. A lovely lady who invited us to come stay with her in Virginia and also had a son named "Pearce". What a coincidence!
We all explored the caves as a 4 person group which was probably the best possible outcome as most groups have up to 25 people in them. We had one cave all to ourselves and that was a great time to be had since nobody was ruining our pictures. Unfortunately, we had to part ways with Lili and go back to our own ship for the evening.
By the time we got back, some new guests had arrived. Rinse and repeat with lunch and dinner, we decided to opt out of the singing and dancing portion of the night and get drunk in our bathtub instead.
We purchased a bottle of red wine earlier from a random lady who tapped on our bedroom window with her fishing net. She had an abundance of snacks, beers and wines that she was selling from ship to ship. We got the exact same bottle of wine that they sell on the ship for half the price.
That was a great night to remember and we had a lot of fun on this cruise. 10 out of 10 would recommend.
We are a young Canadian couple who enjoy documenting our travels via blogs, Instagram and YouTube. Check out our videos if you enjoy what you are reading.