Ho Chi Minh City (AKA Saigon)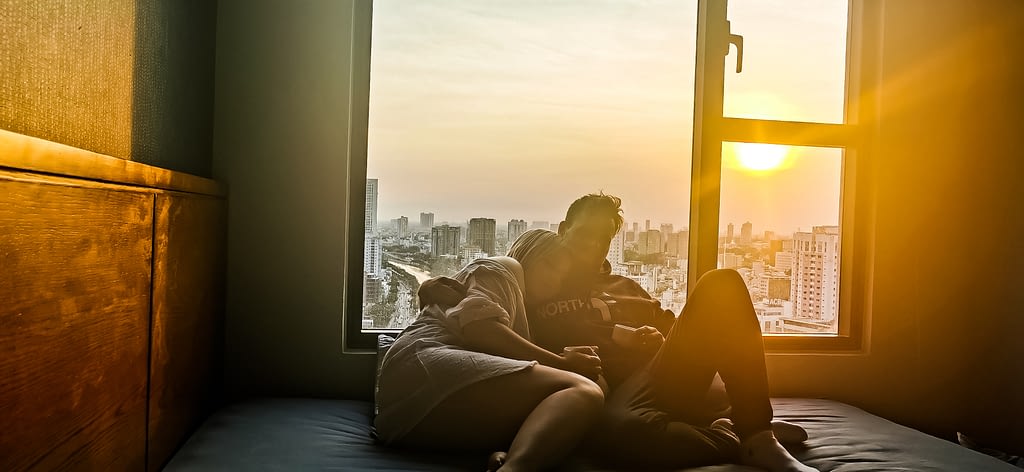 Remember how we've always told you that Bangkok is our favorite city? Well, we lied. This – beautiful, majestic, vibrant, colorful, old lady pajama wearin' city – this is our favorite city so far. Ho Chi Minh City or simply Saigon as I like to call it, is a beer and quail egg lovers dream (aka me). The one thing we were really excited for this trip was to see Laurels parents here! Unfortunately, with the whole Covid-19 thing going around in China and Southeast Asia their flights got cancelled.
We originally booked a 2 bed / 2 bath apartment in District 1 since the family was going to be staying together but since they couldn't be here with us, we couldn't just let it go to waste. After settling in at the apartment we decided to head the Ben Thanh market and check out all the knock offs so we could stock up for back home. We did a quick scope of the market and Laurel busted out her pro bartering skills that she learned from her handsome boyfriend. She bought two Longchamp bags for 450,000VND each ($26 each) which was a great buy considering the seller originally want 2.6 million VND for both bags. I'll make another article detailing all of our buys from the markets with pictures and prices later on.
When we were done with our quick shop, we decided to get a taxi home, which turned out to be our first taxi scam in Vietnam. We originally took a taxi over from our apartment, so we knew the ride was going to cost between 30,000VND – 35,000VND as that was what it was to get to the market. Well, we get into this taxi and when he is half way there Laurels notices the meter says 270,000VND and keeps climbing rapidly. She points this out to me at which point I ask him why the meter is so high and he just starts shouting numbers at me.
"250!" the cabbie shouts,
"I am not paying you 250" I respond,
"150!" he shouts back,
trying to negotiate with me at which point I'm getting very angry with the situation, "I'm not paying you more then 50k" I respond,
"100!" he shouts again,
"buddy, I'm not paying you a dong over 50k or we can step outside of this cab and you can try to get 100" I respond back with the hopes he dares try to step to me.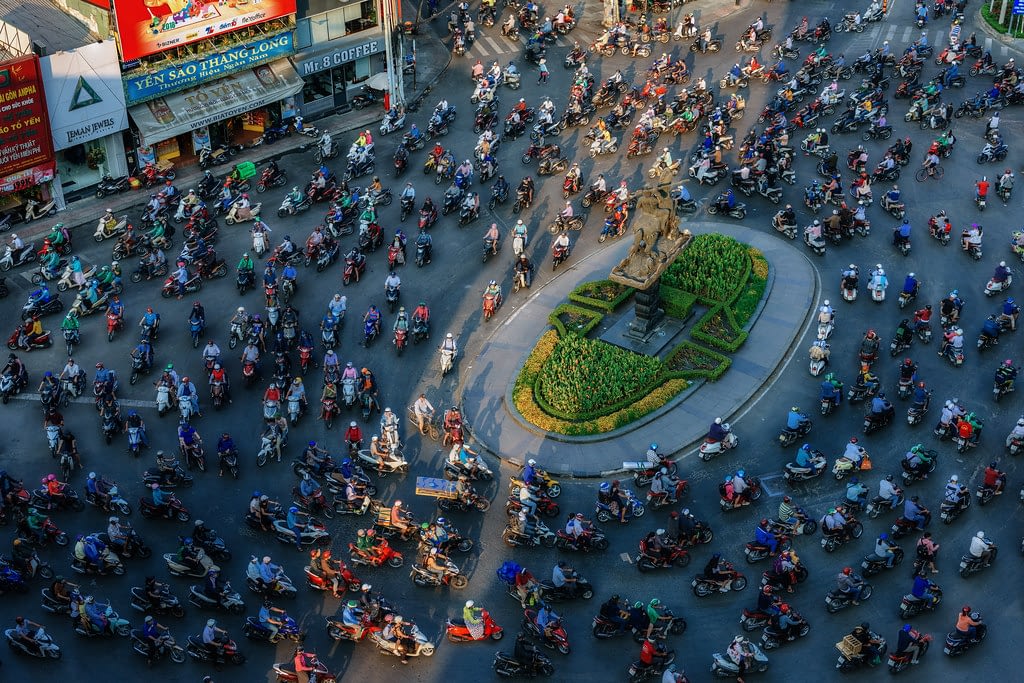 After he reluctantly agrees to my offer, his next surprise would be that he would have to wait until Laurel went up to the apartment to get more cash since we spent all we had at the market. Anyway, Laurel comes back down with the cash and I hand it over and what's done was done. Not worth arguing over the difference of 20k which is little over a dollar.
All three of us did an afternoon trip to the Cu Chi Tunnels which although was overrated, was knowledgeable and fun.  We went out for some delicious food at a local restaurant that costs us about $30 in total for all the dishes and beers we got. Afterwards we hit up Bui Vein street to meet up with some acquaintances from Canada. We got kicked out of two bars for not ordering fast enough which was a first for me considering there was a total of 7 of us ordering drinks every 20 minutes. Their logic didn't quite add up to me but we were happy to take our business else where until we finally ended up drinking in a park with 12,000VND beers purchased from Circle K. Branden, Laurel and I finally took a cab back to our place and it was hilarious sitting in the backseat while Branden spoke Vietnamese with the driver like they were best friends. Its amazing how much the locals open up just because you can speak a bit of their language.
Overall its been a great week here in Saigon and I'm going to be posting an article which lays out all of the stuff we have purchased over the 9 days we are staying here including pictures and prices and a short guide on how to haggle like a boss.
We are a young Canadian couple who enjoy documenting our travels via blogs, Instagram and YouTube. Check out our videos if you enjoy what you are reading.