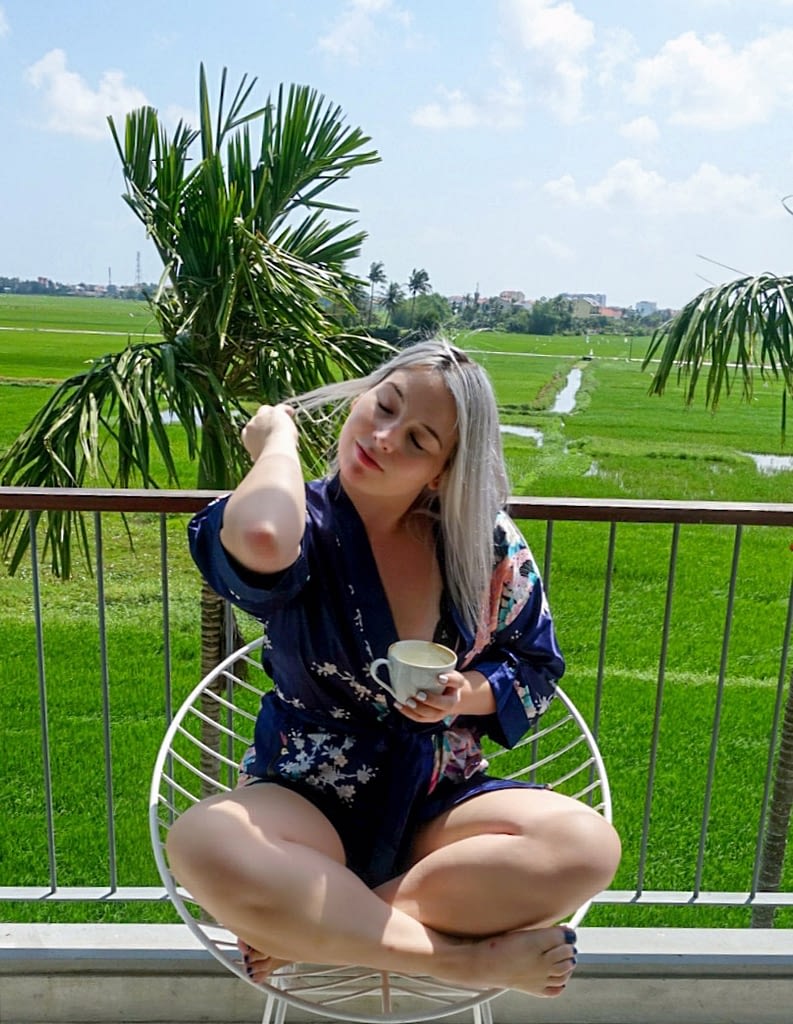 Da Nang was a beauty as you might know from my previous article titled "Sunworld & The Golden Bridge". We had a fantastic AirBnB host named Doan who answered all our questions and gave us some great recommendations on what to do around town. But sadly, it was time to leave this heaven on Earth and move on to a town close by called Hoi An.
Hoi An – a quaint little town that was once known as Faifo, is an ancient city that is over 2,000 years old and once served as the main port for Vietnam. Since then, most of the homes in the ancient quarter of the town has been sold to shop owners and Hoi An has lost its' heritage status amongst the UNESCO WHS. Now, ancient town is just another walking street full of knock off shops and bars and if you have seen one-night market in Vietnam you have basically seen them all.
We stayed in a lovely hotel called Tranquil Lodge, which in my 3 years of travelling Southeast Asia, is by far the best hotel I have ever stayed in. Not only were the rooms absolutely beautiful with a comfortable bed, extravagant views of rice fields and a large bathroom but the real kicker was the staff who were extremely kind and always wanting to help us in any way they could. When checking out, the groundskeeper noticed my rear tire on my motorbike was going flat so without even asking me he went ahead and pumped it up for us. 10/10 would recommend this place and we will for sure be back in the future.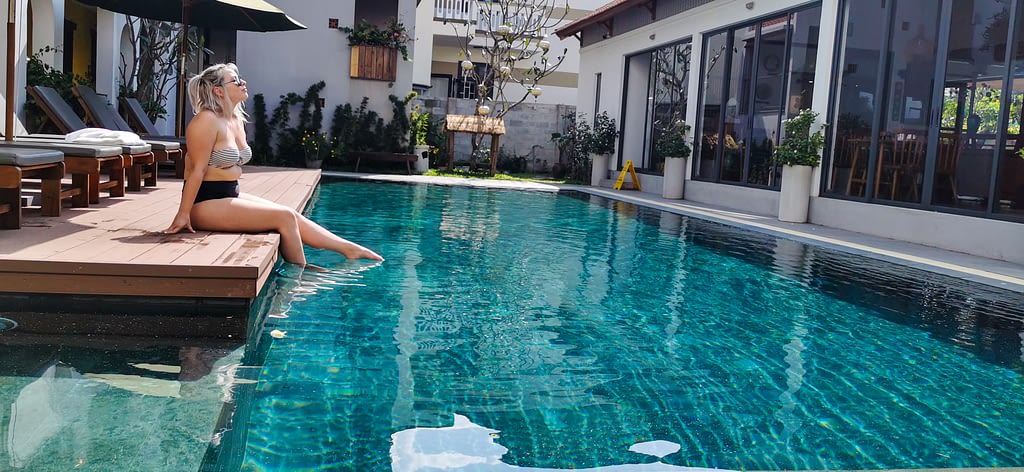 If you aren't into getting hassled to buy everything in sight then at least come to ancient town for a wicked little rooftop wine bar called Market Bar (Market Terrace) which overlooks the streets below. Great place to hang out with a bottle of wine and people watch for an evening. Laurel and I enjoyed a nice bottle of Rosé and did just that. The bar is owned by a couple who moved here from Canada named Ian and Alison. Alison knows my aunt Shauna, who obviously recommended for us to check the place out – we were so glad she did.
A highlight of Hoi An is the water puppet theatre show which I thought was just hilarious to watch. It's exactly what it sounds like – a puppet show that is taken place in a stage full of water that tells a few Vietnamese stories with a comedic twist to it. The next day we decided to just ride around town on our motorbike and explore what the town had to offer. We got lost on the outskirts of town and decided to have a beer at a local restaurant/wharf on a river in a part of town with absolutely no white people except us.
It always makes me smile when a group of kids will chase our bike and continuously say "hello" repeatedly and try to touch our skin and Laurels hair because we are clearly unbelievable to them somehow. Laurels blonde hair always get a lot of compliments and attention every time we go out and people just touch it without even asking which doesn't really bother her anymore. I was going to get some fresh crab from the wharf but for 850,000VND ($49) per kilo I decided crab is either extremely overpriced out here or the girl was trying to take me for all my money… probably the latter option, so I opted out on that one considering I can get crab back home for half that.
We ventured back into town and stopped off at Alison's shop called "Refillables Hoi An" which is a green take on refilling bulk quantities of all sorts of things from salt to shampoo. Very cool little shop attached to her house which I think is a great idea considering the amount of plastic waste that Southeast Asia in general contributes to the world.
Alison recommended we go to a local coffee shop called "Espresso Station" for some coconut coffee. On our way there google maps took us through the rice fields which was such a cool relaxing experience. Concrete pathways designed for bicycles and motorbikes wind in and out of the fields on the way back to town.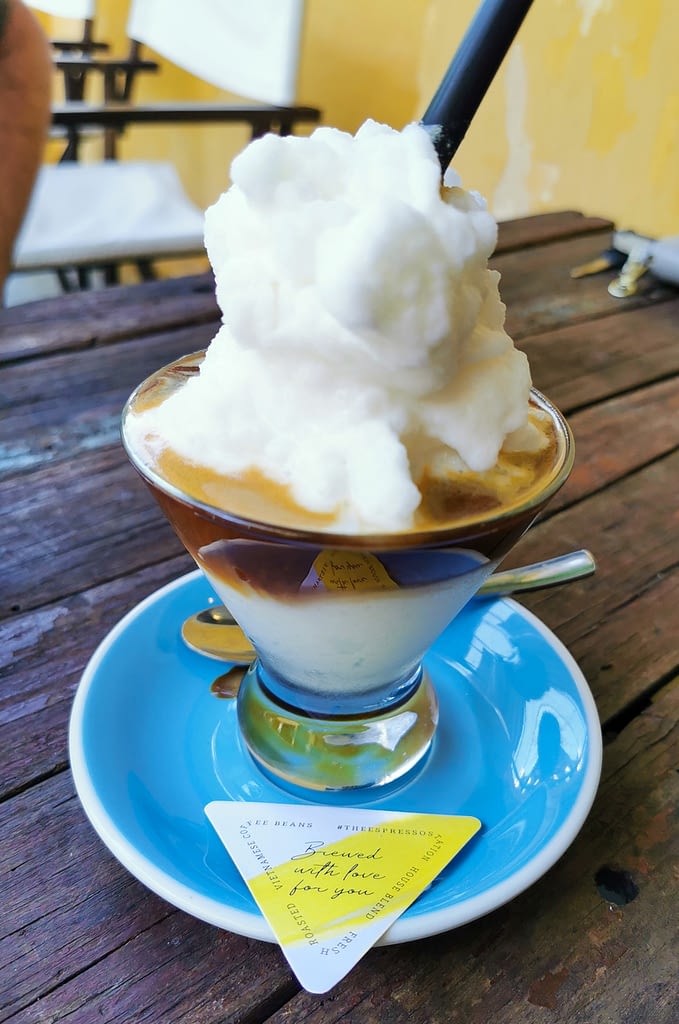 It was the best coconut coffee we have had in all of Vietnam. A topping of coconut frozen cream with a shot of espresso on the bottom and some condensed milk. Mix it all together and eat it with a spoon or with a straw and sit back and enjoy.
We are a young Canadian couple who enjoy documenting our travels via blogs, Instagram and YouTube. Check out our videos if you enjoy what you are reading.