Ladies & Gentlemen, This is your Captain Speaking (How To Pack For Thailand)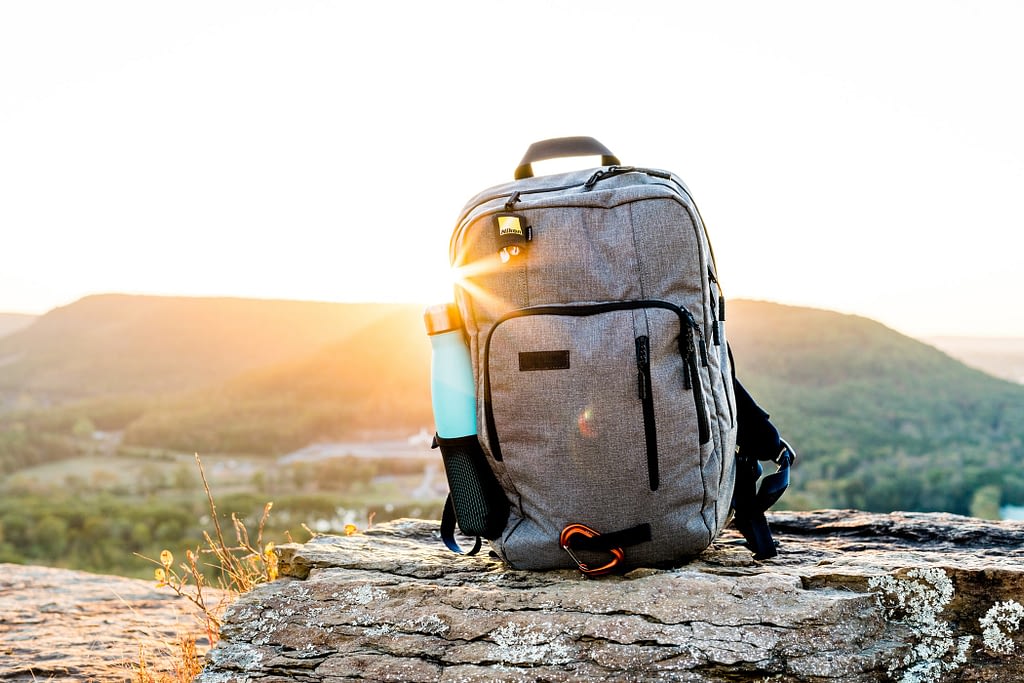 Well, it's only a few days until we board our plane. I'm extremely nervous yet filled with excitement at the same time. Do I have everything I need packed? I mean, I only repacked 5 times and made sure I have all the essentials. I've been packed and ready to go for over 6 weeks, but I still worry in the back of my mind if I forgot something or not. I am bringing half the clothing that I brought last time. I found my pack to be just a tad bit heavier than I had hoped last year but this time I have learned my lesson. It's a common rookie mistake to overpack your bag. I always try to remember that I can realistically buy anything I need over there. It's not like it's a war ridden country with sparse inventory to choose from. This is Thailand after all – land of consumption, big markets and lots of shopping malls. Knock off Gucci belts and Prada bags are around every corner (not that Gucci is my thing, but you get what I'm saying).
Packing the essentials and being as minimalistic as possible are key to being comfortable while backpacking. Try to get a backpack that is 40L or smaller since it will force you to bring only what you need and also because you can carry it on all flights you happen to encounter. I have the Osprey Farpoint 40L which I think is an incredible travel bag. It opens like a suitcase so you can access what you want with ease unlike those pesky top loader backpacks. It also has a laptop sleeve which is perfect for my Huawei Matebook X Pro (or any 13" – 15" laptop) and charger, has a top pocket where I keep my cash and passport for easy access, and the straps and waist belt can zip away for a clean stow-away. Laurel has the Osprey Fairview 40L which is essentially the women's version of what I have. It has all the same features with a different color is all.
Anyway, here is a list of the things I'm bringing. It's pretty minimal (I like to think) because I figure I will buy a shirt or two while I'm over there. I use packing cubes and suggest you do as well. It makes life so much easier by having everything organized in different cubes vs having everything loose in your bag.
Clothing
3 T-Shirts (including the shirt I'm wearing on the airplane)
1 Pair of casual shorts
1 Pair of swim shorts
5 pairs of boxers (including the pair I wear on the airplane)
6 pairs of sock (including the pair I wear on the airplane)
1 button up shirt
1 lightweight sweater
1 pair of lightweight jeans
1 undershirt/tank top
2 multi-purpose face shields
Electronics
Go Pro Hero 5 Black
Huawei Matebook X Pro
Underwater/shock proof camera
Power bank
Bose Q35's wireless headphones
Toiletries
4 Travel size toothpaste
Toothbrush
Q-Tips
Hair pomade
Deodorant
Misc
Waterproof bag for cellphone
Sunscreen
Sunglasses
First aid kit (bandaids, Polysporin, disinfectant pads)
Headlamp
Electric razor
10L Ogio day pack
Everybody has different needs for traveling abroad. I for one don't mind paying for laundry more often then the next person so I don't have to carry a lot of stuff on my back. I've made the common mistake of taking much more then I needed when I went over there for my first time. Don't make the same mistake!
We are a young Canadian couple who enjoy documenting our travels via blogs, Instagram and YouTube. Check out our videos if you enjoy what you are reading.
Sign up for our Newsletter