Surat Thani (The city tourists overlook)
Surat Thani is the largest province in Southern Thailand and is a popular route for tourists going to well known island such as Koh Phangan, Koh Tao, Koh Samui, and many other hot spots in Thailand's south. Unfortunately, it is extremely overlooked as a destination to stay and explore and because of that people like us reap the benefits. Surat Thani (known as Surat for short) is an incredible city of over 1 million people making it the 6th biggest province by population in Thailand. Surat Thani literally translates to "The City of Good People" which we saw firsthand considering the number of friendly locals who are more than welcoming with smiles and waves everywhere you go. Not much English is known by the locals making it a bit difficult to communicate unless you know some Thai (mine is rusty) but they are more then happy to use google translate and hand gestures to get the point across.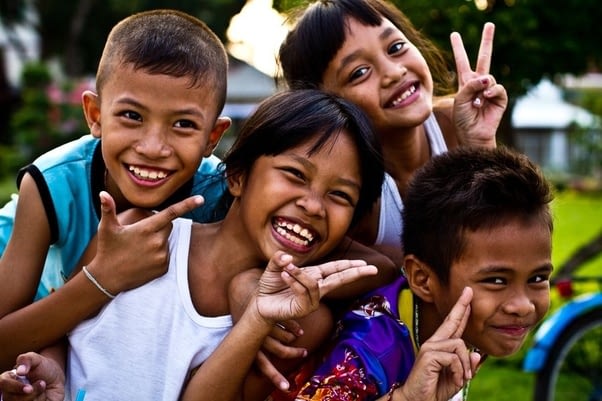 Not once did we feel ripped off or overcharged in this beautiful river town and it's a shame we can't stay longer to really explore some of the beautiful elements Surat has to offer, such as Koh Sok National Park or Khanom beach just a few hours drive away. Time is a factor and we have many places to explore in our short time here. You can stay in Thailand for over a year and still have places left over to visit. All the more reason to come back time and time again which explains why I'm here for my third time and still haven't seen half of what Thailand has to offer. Surat lays upon the Tapi (pronounced Tapee) River, which is the longest river in Southern Thailand that originates at Khao Luang mountain in Nakhon Si Thammarat Province, and empties into the Gulf of Thailand at Brandon Bay near the town of Surat Thani. Rich with palm trees and natural lakes, Surat Thani is a breath-taking area with loads to offer.
Today is the Lunar New Year (Chinese New Year) and 2020 is the year of the rat. A lot of Chinese tourists will be filling the streets of Thailand for celebrations and lots of fireworks will be set off (have been all week already). We have already been celebrating all day by drinking beers and filling our tummies with pork and rice. While randomly walking along the river front, we convinced a local who was sleeping on a bench to take us on his long tail boat for a few hundred Baht. He took us up and down the Tapi river, showing us the unique river village that is full of floating homes and coconut trees. Everybody who we passed would give us a wave and a friendly "hello" for absolutely no reason other then to show us kindness. From stunning homes to shanty town like river villages it was an incredible sight to see. Local children swimming in the river and the adults with their fishing lines out while simultaneously picking coconuts was a lot of fun to watch.
Afterwards, we decided to hit up the Saturday night market for some good eats and some Patbinsu, which is similar to Katigori (if you're an uncultured swine and don't know what either of those are it's basically flavored shaved ice with toppings on it). Beyond just food and market stalls, it seemed to be a family outing for most locals. Lots of activities were happening like finger painting with children or karaoke on the street. I got my fill of satay and fried chicken and Laurel ate copious amounts of pineapple so we were good to hit up some bars afterwards and celebrate Chinese New Years with a bang (not a huge bang considering we have a bus to catch tomorrow morning but a bang none the less). We bought a few Leo's from 711 and pre drank a bit in our hotel room before heading out to a bar down the street where we hung out with some local street racers who were drinking their faces off. One thing I can say about Thai people is they can drink their fare share of alcohol. I must admit I'm a little half cut writing this due to the energy in the air and the alcohol in my blood, but I must write on none the less.
Anyway, this is me signing off because its past midnight and I must be up early to catch a bus to Krabi Town in the morning. Happy Chinese New Year everybody and I hope your year of the rat has been as good as mine has been so far!
We are a young Canadian couple who enjoy documenting our travels via blogs, Instagram and YouTube. Check out our videos if you enjoy what you are reading.