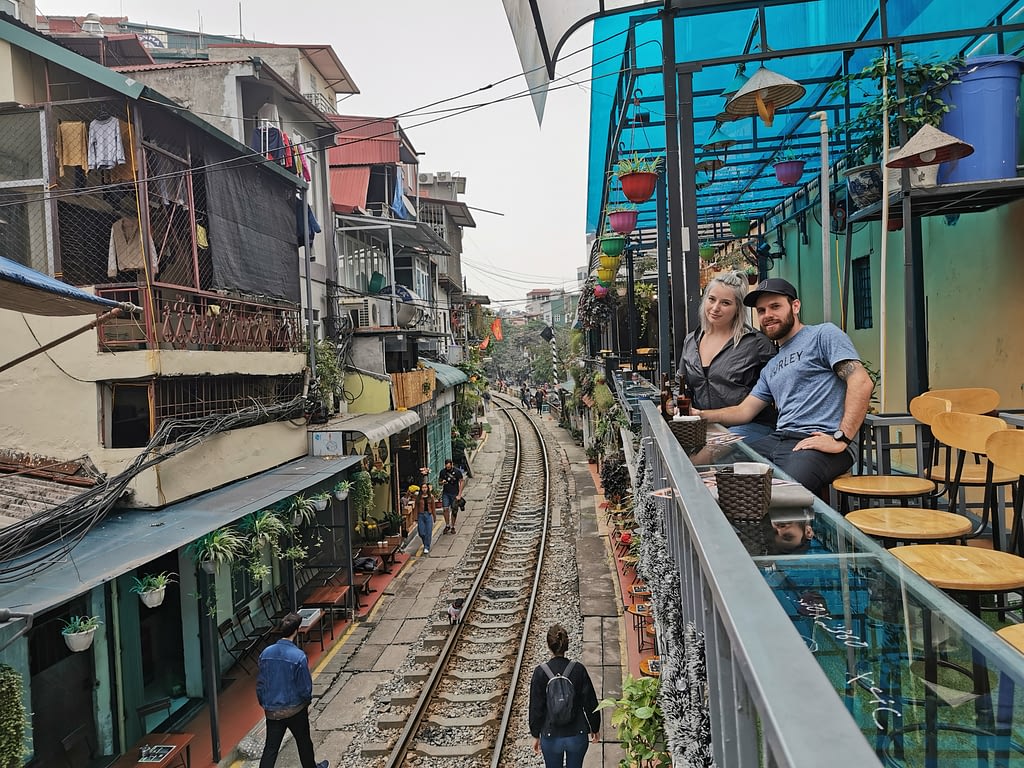 Ah yes. Vietnam – the country that honks their horns and flashes their car lights for no reason other then for echo location and because people are simply in front of them. It always blows my mind what is considered road rage and cause to pull over and fight somebody in my home country is just the norm for driving here in Vietnam. In fact, I feel like if you didn't honk your horn multiple times a day you would probably get run off the road here. Our driver, who was a quiet and reserved Vietnamese man who is probably no more then 20 years old, is the complete opposite behind the wheel of his SUV considering how he was flying down the highways flashing people who were already speeding and driving in the slow lane (if there even is a slow lane here), cutting off basically everybody on our way to our AirBnB.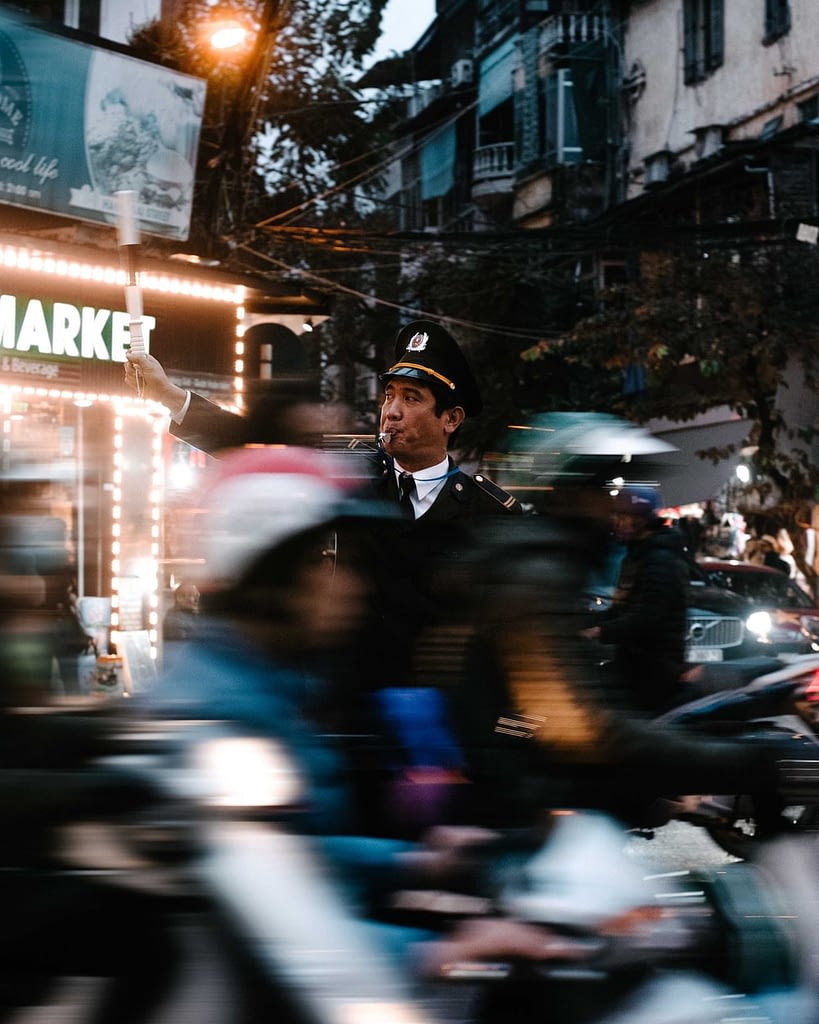 We arrive at our place which is a studio apartment overlooking a busy street on the outskirts of the old quarter in Hanoi – great spot for people watching – which is exactly what we did the first night we arrived. Large groups of locals gather at tiny plastic stools and tables touching elbows while yelling and drinking copious amounts of $.40 beers. Ladies with the classic conical rice paddy hats approaching them selling various things, like bottle openers or chewing gum, usually not taking no for an answer. It's not uncommon for these ladies to use their children to entice and guilt people into buying things off of them and even standing there, sad, guilting you into buying something out of pity, even after saying no multiple times.
We continued to drink our Circle K beers on our balcony and just take in the sights and sounds and enjoy the 18 degree weather, which has been a nice change from the stagnant Bangkok heat we have become accustomed to.
The next day we ventured out to find me a The North Face jacket since it was a bit brisky, and that is a particular brand that is commonly knocked off here, and a brand I quite enjoy. Of course, the same day I bought it, the inside zipper fell off completely. I mean, what was I expecting buying a $600 jacket for $20 though? The vendor who sold it too me agreed to repair it for me so we will see how long that lasts.
After stuffing our fat faces with a few Banh Mi sandwiches and some Bun Cha soup it was time to see what Beer Street had to offer us.
Strolling down the heavily crowded streets with pissed up foreigners, 8 years old's playing kick the can in the street (this is well past midnight) and local bar owners forcing you inside of their drinking establishments we decided that was enough for us. I mean, if we wanted to get drunk with a bunch of dumb white people, we would have just stayed in Canada. Backpackers paradise if you're into that sort of thing though.
The next morning, we decided to meander through the local markets and check out what they were selling. A lot of funny t shirts with bad translations, knock off brands such as The North Face, Adidas, Under Armour and more. I'm glad Champion hasn't made it's way over here yet, thank God.
We decided to stop off at a café and have some peach black tea, which was incredible iced black tea with real peach slices steeping for flavor. As I am eating one of the peach slices from my cup I happened to look up as an older lady is holding her 4 year old daughter across the street from me, placing her hand on her lower back and leaning her backwards so I have a first row seat of her peeing into a gutter. Couldn't have been worse timing for me as I had that peach slice sliding down my throat and almost having it slide right back up from what I witnessed. That was not the peach I was hoping to see that day and it still haunts me as I write this.
Little things like that make you appreciate the advancements of western society, although we have some white trash lunatics ourselves, so I can't really say much.
On a positive note, I had an awesome haircut and beard trim for like $10 including a tip. The guy took his time and paid close attention to detail and I'm extremely happy with the quality and level of service I received. You take the good with the bad sometimes, right?
We are a young Canadian couple who enjoy documenting our travels via blogs, Instagram and YouTube. Check out our videos if you enjoy what you are reading.